Compass Classroom is holding its back-to-school sale July 31 – August 7. Get up to 50% off their popular programs.
If you are planning for next year, you should take advantage of this great Compass Classroom sale!
(I am a Compass Classroom affiliate. This means I make a small amount to help fund our homeschool if you make a purchase at no additional cost to you. Thanks!)
30% off Grammar for Writers
Retail: $79.95, sale $55.97
40% off Devotional Biology
Retail $200, sale $120
40% off Economics for Everybody
Retail: $45, sale:$27
45% off Homeschool Made Simple
Retail $39, sale $21.45
40% off American History OR Modernity
Retail $120 each, sale $72 each
35% off Visual Latin and more!
Retail $100, sale $65

Compass Classroom Sale
Compass Classroom has TWO new programs you should check out
Grammar for Writers is designed to help students and writers analyze their own writing, diagnose problems, and write better sentences. The series is taught by Jonathan Rogers, author of The Wilderking Trilogy, The World According to Narnia, and other books.
This course is a deep dive into English grammar—but not grammar for its own sake. The goal is to give learners a mastery of grammar that results directly and immediately in better writing.
The course provides very concrete tools to analyze, diagnose, and repair writing problems. Try Free Lessons!
1/2 credit
Dave Raymond begins with Genesis, then traces world history all the way to the life of Christ. This incredible series synthesizes the events recorded in the Bible with ancient history, showing clearly how God's providence directed the events in the ancient world. A must-have series for those wanting their children to have a Biblical worldview of history.
Launches Aug. 15 but you can pre-purchase during the sale.
The Compass Classroom sale for "back-to-school" won't last long. It is one of the very best times to buy curriculum.
You can also try many of the programs for free!
Can't decide? Get a membership pass to access many titles for one low monthly fee. Learn more here.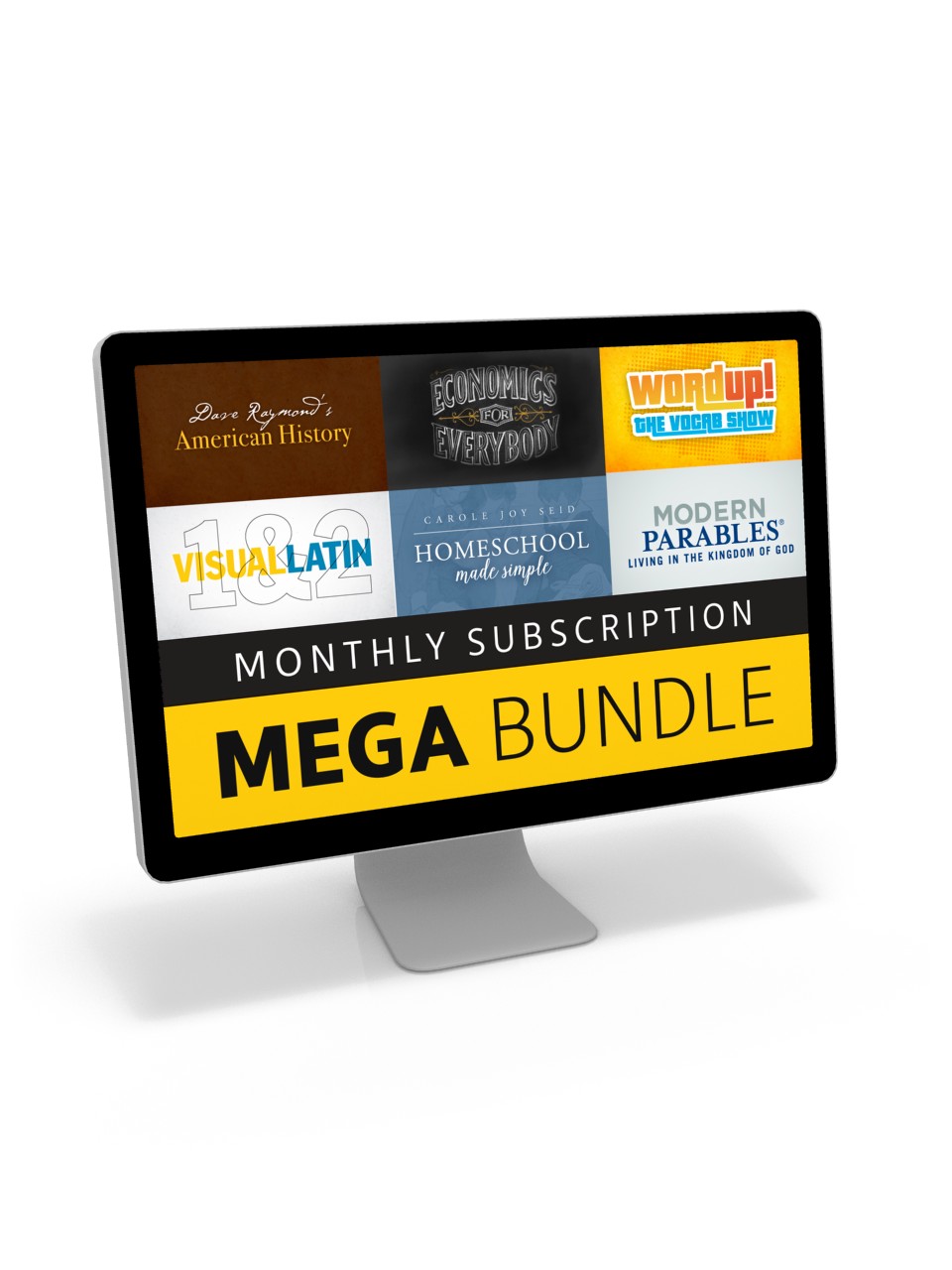 Looking for more curriculum ideas?
How to Homeschool with Ambleside Online and Love It
Getting Started with Latin for Absolute Beginners
Must Read Poetry Books for Children
Ultimate List of Free (or Nearly Free) Electives for High School